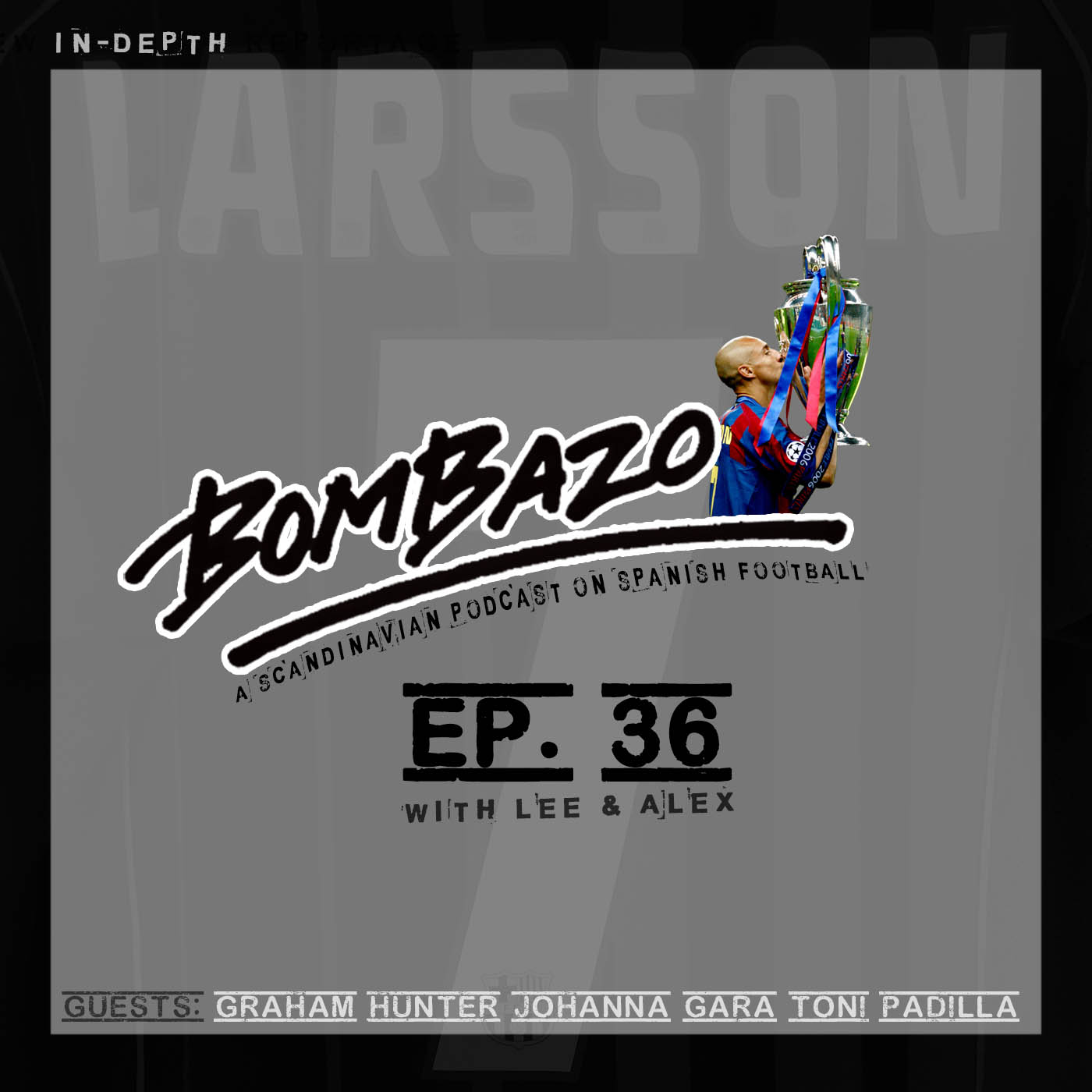 Bombazo: The Scandinavian LaLiga Podcast is back for season two, and this season we're switching things up! From now on, we'll be doing a deep dive every month on a Scandinavian-LaLiga theme, and first up is one of the biggest of all, Henrik Larsson.
Whether you know him as Larsson, Henke, or the King of Kings, there's no doubt that the Swede is one of the greatest Scandinavians to grace LaLiga, but with his time as a Barça player just pre-dating the explosion of Youtube, social media and minute-by-minute LaLiga coverage, plenty of details have been forgotten from his two years in Catalonia.
With that in mind, we look back on our memories of Larsson's time at the Camp Nou, and enlist the help of three top quality experts who were there to watch it in the flesh. Graham Hunter (LaLiga TV/ The Big Interview), Johanna Garå (TV4) and Toni Padilla (DiariAra) share their thoughts and first hand accounts from Henrik's days with the Blaugrana. 
Finally, with Henrik's surprise return to the Camp Nou this summer as an assistant coach to Ronald Koeman, we try to answer the big question: just what the hell is his job? And will even someone as loved as the former Barça striker survive the cloudy atmosphere at the club these days?
Remember to leave a rating/like and a comment at your podcast provider of choice if you enjoyed this episode. And feel free to tweet us with suggestions for what you want to hear in future episodes.  You can follow Lee here and Alex here. 
Thanks as always for listening!